Who Are We?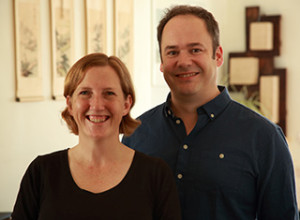 We are Toni Harman and Alex Wakeford. (Toni is on the left, Alex on the right).
We are parents to a 8 year old girl and we're also multiple award-winning documentary filmmakers. Our goal is to make films that make a tangible difference to people's lives. As corny as it sounds, we genuinely want to make films that change the world.
We are professional filmmakers. We met at the London Film School where we trained twenty years ago and since then we've been making films together.
We have a strong track record. Over the past six years, we have made four feature-length films that have been distributed internationally including CREDO a psychological thriller (2008, 90 mins – released as THE DEVIL's CURSE by Lionsgate in the US), DOULA! a documentary about doulas (2010, 60 mins), FREEDOM FOR BIRTH a documentary about human rights in childbirth (2012, 60 mins).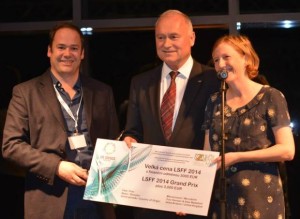 Our last film MICROBIRTH (60 mins, 2014) about how the way we give birth impacts the baby's lifelong health – won the top prize, the Grand Prix Award at the Life Sciences Film Festival in Prague in 2014 and the Main Prize in the category of Science and Technology at Envirofilm in 2016. It's had over 1,000 public screenings all around the world and is now being distributed internationally. It's sparked massive international media interest and more importantly, it's changed people's lives.
After we made MICROBIRTH, we kept being asked "but what happens after birth?" or "is there anything we can do to restore the microbiome later in life?" And the answer is…. well that's what our cross-media film project A PROBIOTIC LIFE is about! A PROBIOTIC LIFE is the umbrella term for the whole project, for the series of multiple feature documentaries, books, web sites, educational resources and apps that we currently developing and producting over the next 3 years.